LFP Viewer#

#

| | |
| --- | --- |
| Plugin Type | Sink |
| Platforms | Windows, Linux, macOS |
| Built in? | Yes |
| Key Developers | Josh Siegle, Jakob Voigts, K. Michael Fox, Anjal Doshi, Daniel Wagenaar |
| Source Code | |
Plugin configuration#
Layout selection#
The LFP Viewer can display up to three segments of data, depending on the layout that is selected. Each section can display different segments of the same block of channels, or can point to a different sub-processor. The settings for section 1, 2, and 3 are preserved when the layout is changed.
This example shows three displays in "stacked" mode, one showing the continuous traces, one viewing the data in spike raster mode, and one set to display a single channel (toggled by double-clicking on a channel in the LFP Viewer).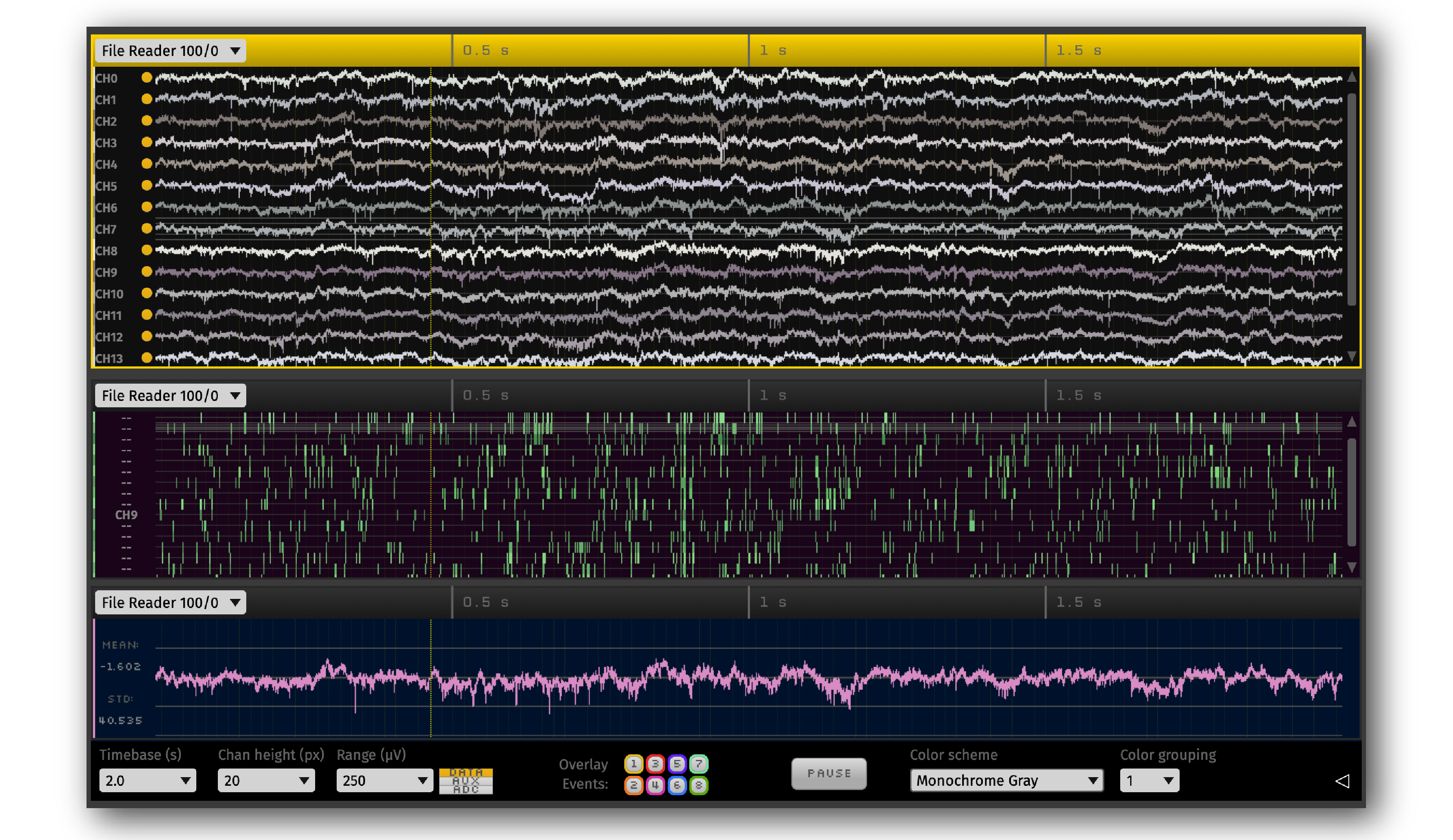 Main options#
The most commonly used options are always visible along the bottom of the LFP Viewer. If there are multiple simultaneous displays, the display that is linked to the options interface will be highlighted in yellow.

Additional options#
The interfaces for additional settings can be exposed by clicking on the triangle in the lower right of the LFP Viewer.